What Is Coolsculpting
The CoolSculpting fat-freezing procedure is the only FDA-cleared, non-surgical fat-reduction treatment that uses controlled cooling to eliminate stubborn fat that resists all efforts through diet and exercise. The results are proven, noticeable, and lasting—so you'll look great from every angle.
During Your First Visit
You'll meet with a CoolSculpting clinician during a one-on-one consultation. This person could be a doctor or another medical professional who has specialized training in the CoolSculpting procedure.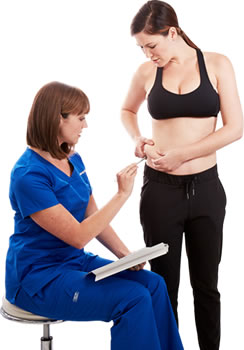 Your CoolSculpting clinician will take the time to discuss a holistic approach to your goals for reshaping your body. Together, you'll look at your whole body from different angles—and then focus on specific areas where you want to eliminate fat.
How Coolsculpting Works
Years ago, scientists at Harvard University observed that some children who ate popsicles got dimples in their cheeks. The scientists—Dieter Manstein, MD and R. Rox Anderson, MD—realized that the popsicles were freezing and eliminating small pockets of fat cells.
The idea that cold can target fat cells—without damaging the skin or surrounding tissue—was the insight behind cryolipolysis, the proven science on which the CoolSculpting procedure is based.
CoolSculpting Freezes & Eliminates Stubborn Fat
The CoolSculpting procedure safely delivers precisely controlled cooling to gently and effectively target the fat cells underneath the skin. Treated fat cells are crystallized (frozen), then die. Over time, your body naturally processes the fat and eliminates these dead cells, leaving a more sculpted you.
Fat Elimination After the CoolSculpting Procedure
Fat cells that are frozen during the CoolSculpting procedure gradually die off and leave the body through the body's natural elimination process. That's why the results are long-term. Untreated areas will have no change in fat cell distribution.
THE DIFFERENCE BETWEEN LOSING WEIGHT VS LOSING FAT
It may be confusing to hear that reducing fat is not the same as losing weight. It's all about what happens to fat cells.
The number of fat cells in our bodies typically becomes a fixed number sometime in our teenage years. Losing or gaining weight generally does not increase or decrease the number of fat cells. Instead, it changes the size of fat cells.